Valentino Garavani Rockstud Ballerina
Landing page with 3D Viewer & Virtual Try On
The Maison Valentino was founded in 1960 by Valentino Garavani and Giancarlo Giammetti, playing a major role in the luxury division through tradition and innovation, a necessary combination for a creative industry that generates the sense of beauty. Valentino's fashion is displayed through the Haute Couture and Prêt-à-Porter lines for women and for men and through the Valentino Garavani accessories lines that include shoes, bags, small leather goods, eyewear, scarves, ties and fragrances. In 2016 Valentino nominated Pierpaolo Piccioli sole Creative Director of the Maison.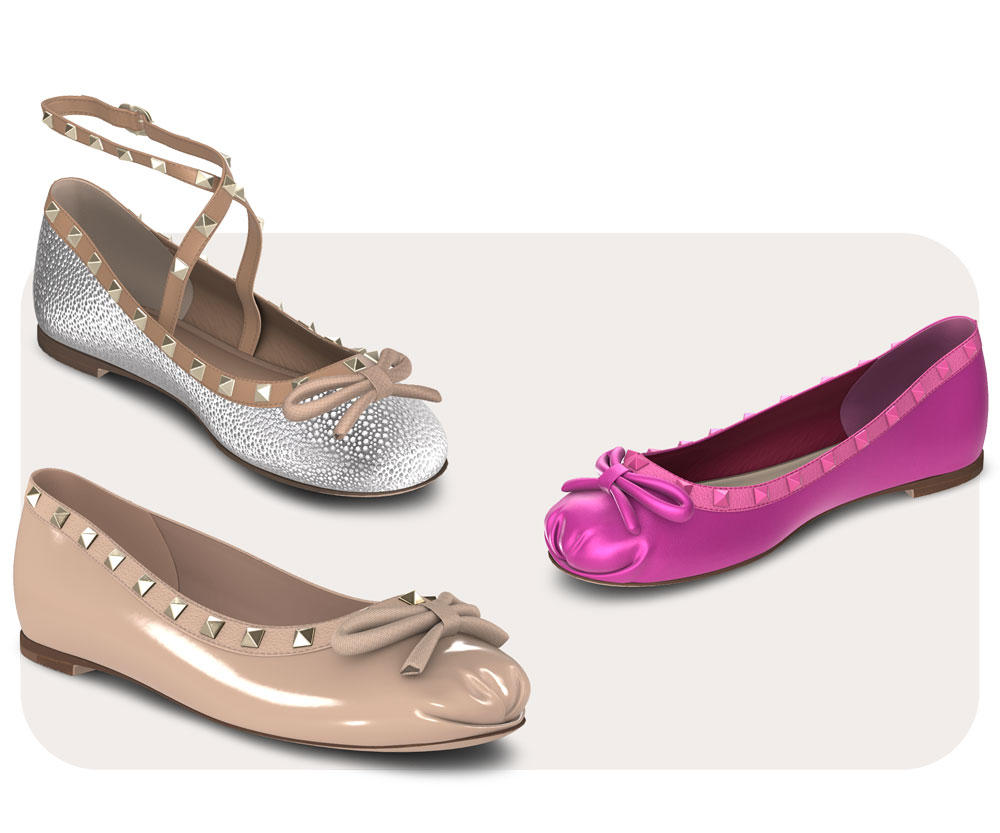 Valentino wanted to promote the new Rockstud Ballerina through an immersive online experience in 3D and AR within a landing page, including the possibility to virtually try on these elegant shoes. The target audience is made up of young generations, already familiar with interactive multimedia contents and social media.
We built a landing page, embedding 3DSuite 3D Viewer, in order to show the exclusive ballerina shoes in 3D in 4 color variations. Once the favorite color is selected, the user can also explore Virtual Try On for a phygital experience. Valentino has opted for our 3D and AR technology to engage potential customers on the consumer app or on the institutional website.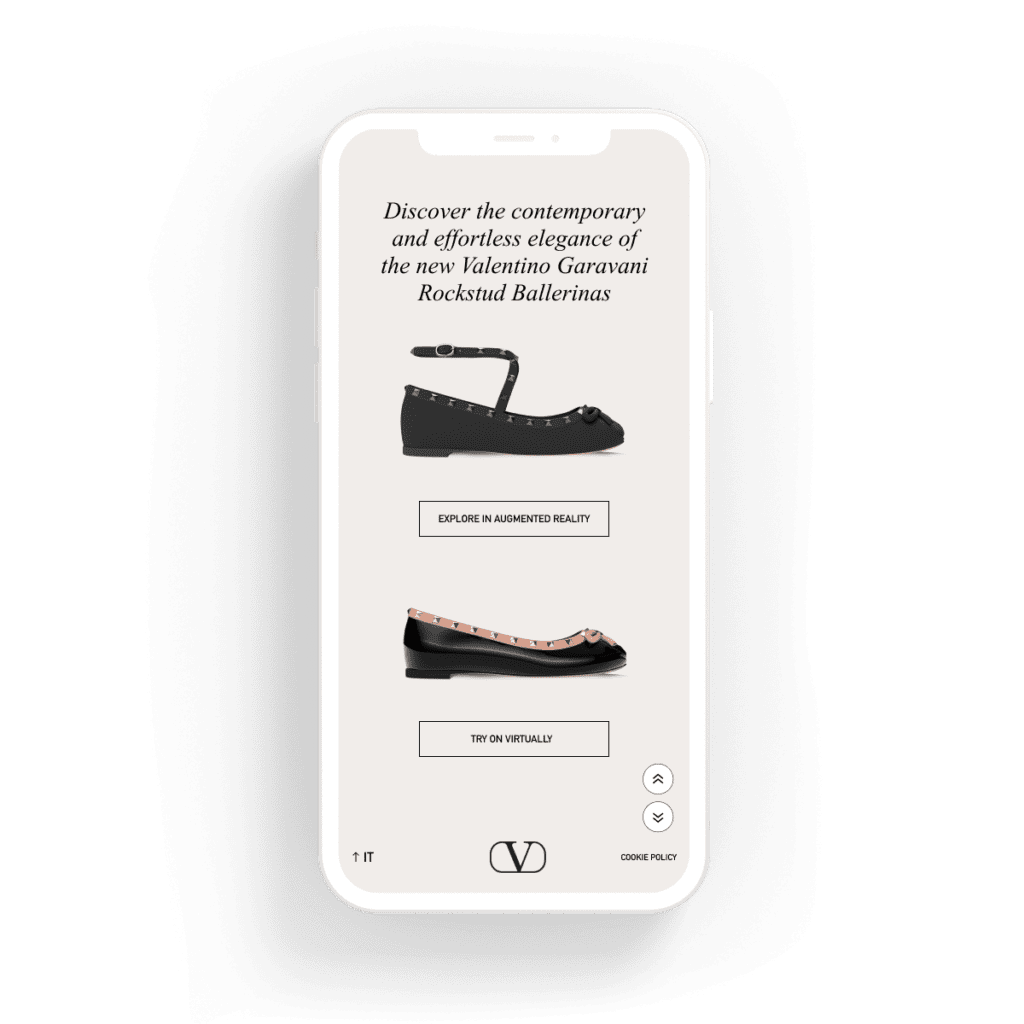 Watch the experience
with 3DSuite
Benefits for the customer
Embedding 3DSuite 3D Viewer into a web page means aiming at showcasing the product in the most engaging way. The user does not feel the difference between purchasing in a physical store or online anymore, entering the phygital world. The 3D models of the Rockstud Ballerina have been generated to start a Virtual Try On experience and are ultra-realistic in terms of material, texture and colors, making the customer feel more convinced about what she is going to buy. Returned goods decrease, brand reputation is boosted and the eCommerce conversion rate increases.
let's connect
Start your
digital metamorphosis 

now
FILL
THE FORM

let's connect
Start your
digital metamorphosis 

now
FILL
THE FORM