Valentino Garavani One Stud Bag
Landing page with 3D Viewer
The Maison Valentino was founded in 1960 by Valentino Garavani and Giancarlo Giammetti, playing a major role in the luxury division through tradition and innovation, a necessary combination for a creative industry that generates the sense of beauty. Valentino's fashion is displayed through the Haute Couture and Prêt-à-Porter lines for women and for men and through the Valentino Garavani accessories lines that include shoes, bags, small leather goods, eyewear, scarves, ties and fragrances. In 2016 Valentino nominated Pierpaolo Piccioli sole Creative Director of the Maison.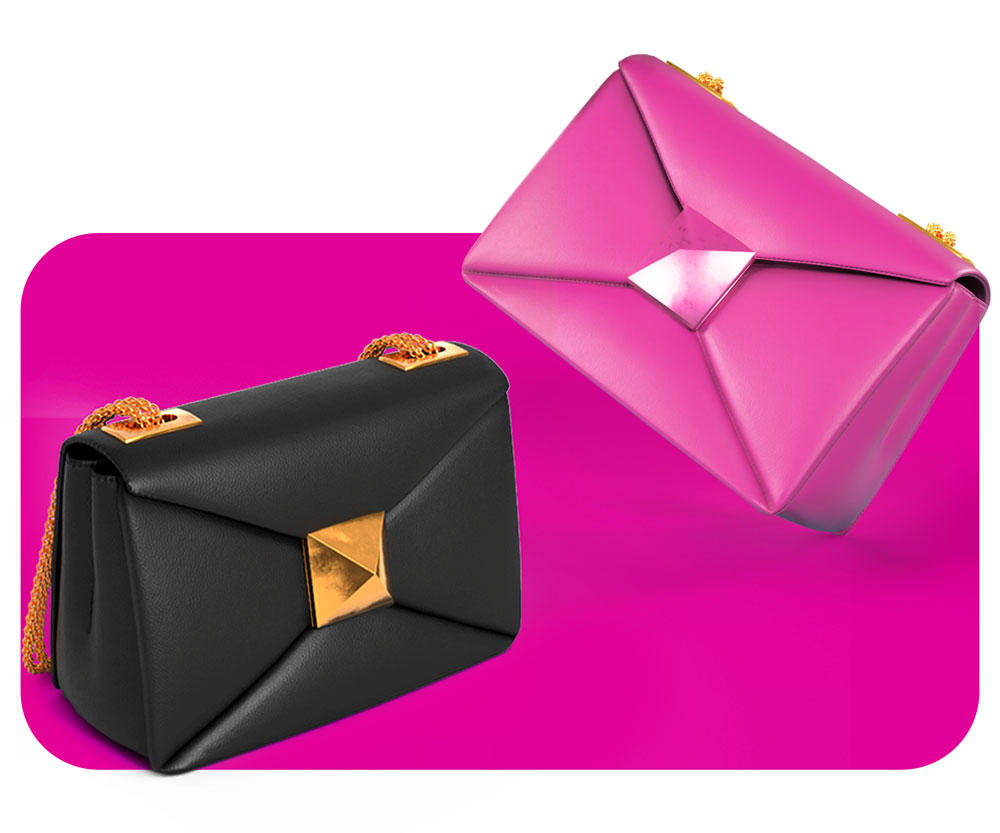 Valentino wanted to promote the new One Stud Bag through an innovative digital marketing campaign, including 3D and AR interactive contents. The Maison chose the famous American actress and singer Zendaya as celebrity spokesperson, in order to catch the attention of young consumers and, in particular, Generation Z.
We built a landing page, embedding 3DSuite 3D Viewer, in order to show the fashionable One Stud Bag in 7 color variations, by simply clicking on the specific icon. Once the favorite one is selected, the shopper is able to rotate it, zoom it in and out and to visualize it in augmented reality. The feedback from the brand was very positive, up to the point that, after a few months, we were asked to create the same online experience for the Rockstud Bag.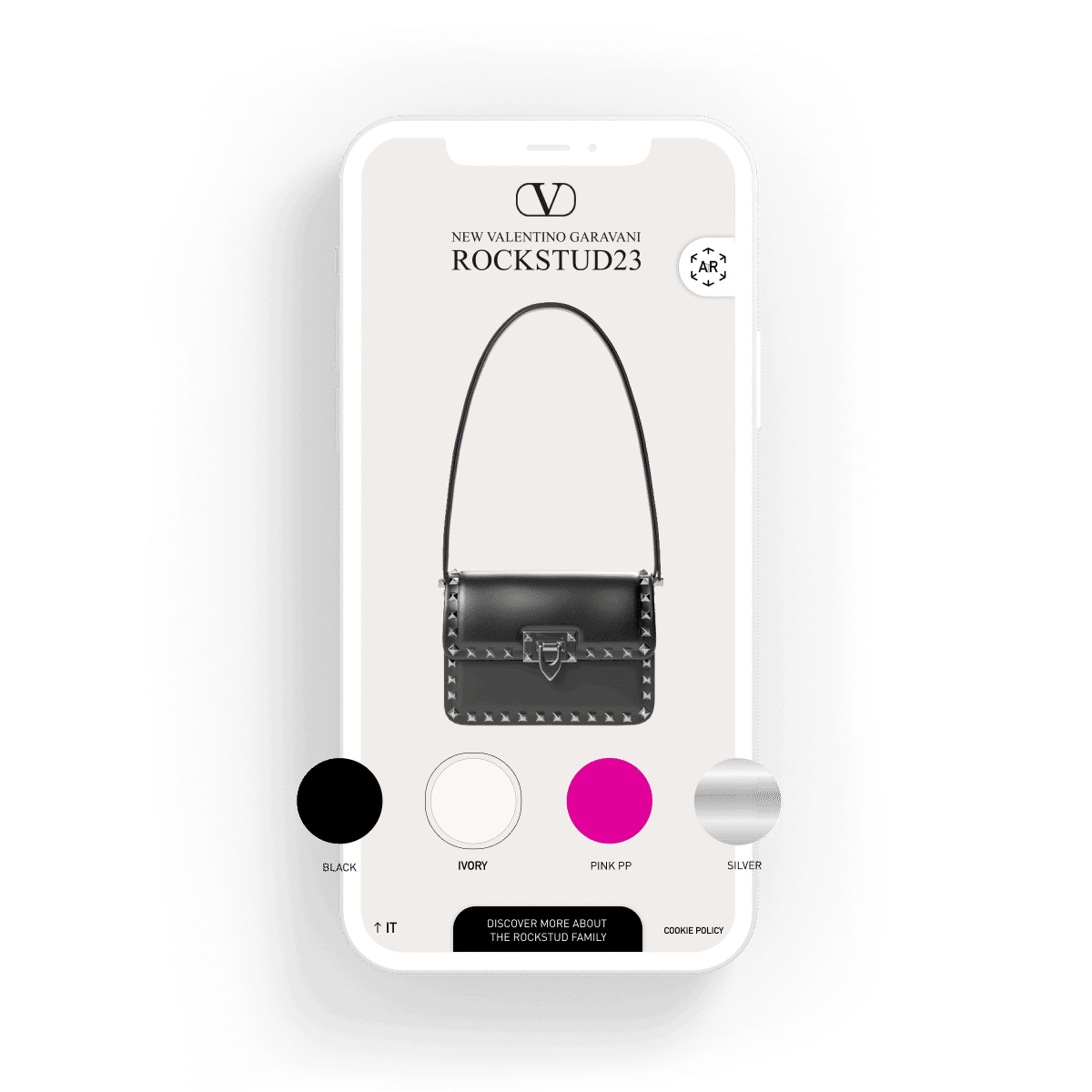 Try the experience
with 3DSuite
Benefits for the customer
Providing an immersive purchasing experience to online shoppers is becoming more and more important for the leading fashion brands. Especially when sponsoring such a luxury product, like Valentino's one, it is essential to attract potential customers through interactive and visually appealing contents. In this case, 3D Suite 3D Viewer has been integrated into the web page, enabling the user to interact with the 3D render of the bag in each color variation, zooming it in and out, rotating it to spot every detail and to experience AR before deciding to buy it. The main advantages for the brand have been an increase in conversion rate and in customer lifetime value.
let's connect
Start your
digital metamorphosis 

now
FILL
THE FORM

let's connect
Start your
digital metamorphosis 

now
FILL
THE FORM