Valentino Garavani Rockstud Pet
3D Configurator in store and online
The Maison Valentino was founded in 1960 by Valentino Garavani and Giancarlo Giammetti, playing a major role in the luxury division through tradition and innovation, a necessary combination for a creative industry that generates the sense of beauty. Valentino's fashion is displayed through the Haute Couture and Prêt-à-Porter lines for women and for men and through the Valentino Garavani accessories lines that include shoes, bags, small leather goods, eyewear, scarves, ties and fragrances. In 2016 Valentino nominated Pierpaolo Piccioli sole Creative Director of the Maison.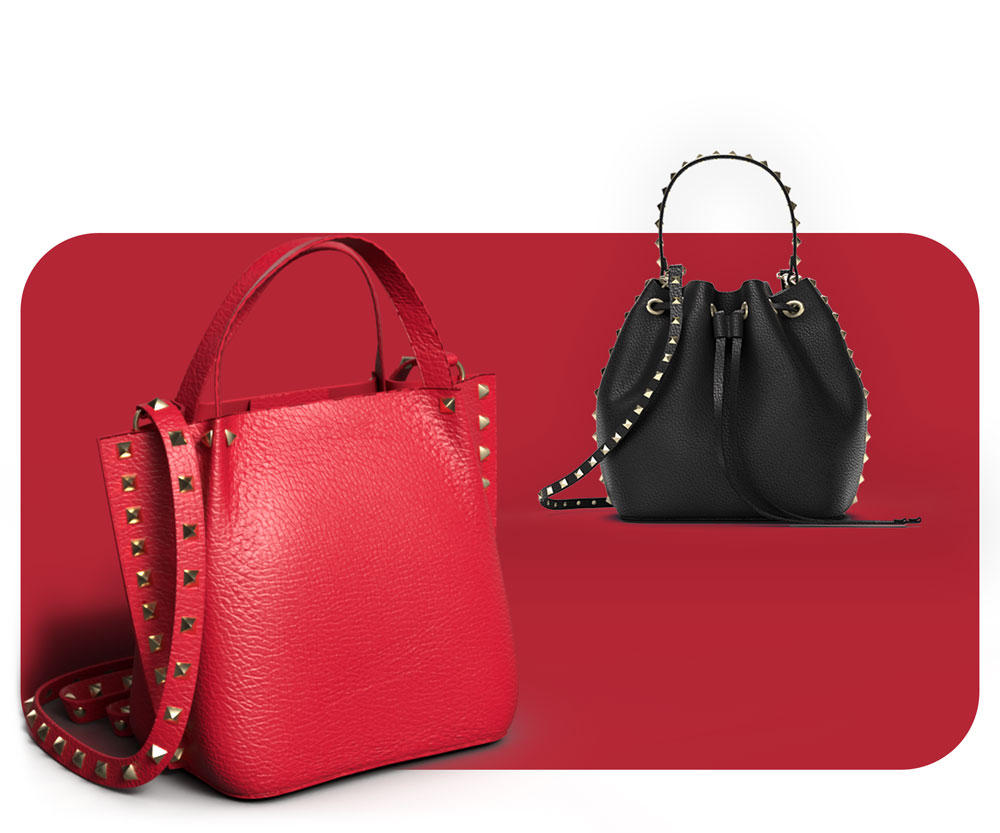 The luxury brand needed to streamline the process of order entry in boutiques, providing, at the same time, an innovative purchasing experience of personalization to high-level customers. The project was launched in the Japan market to give them the possibility to create a unique product such bags, sweatshirts or dog carriers, and visualize it in 3D and in AR in real time before purchasing it. Another essential requirement was the direct connection between sales and production process.
Thanks to MTOSuite omnichannel 3D configurator, users can customize the iconic bag with a handmade print by the artist Riccardo Cusimano depicting a portrait of their pet and with initials, once the color of the bag has been selected. The project Rockstud Pet, based on our web retail app, was launched in physical stores in Japan and then replicated in other markets and online, given the great success in terms of revenues and engagement.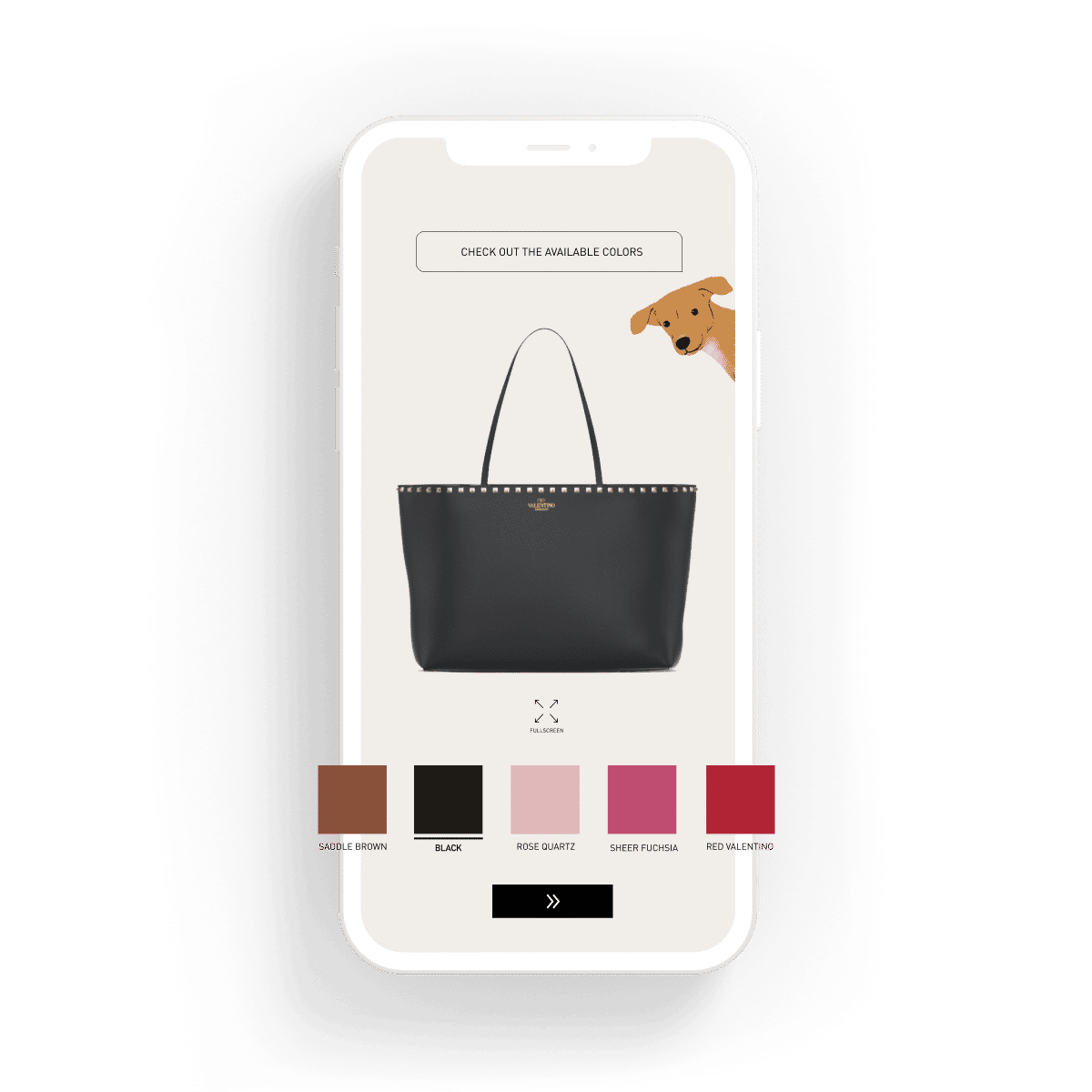 Watch the experience
of customizing unique products with MTOSuite
Benefits for the customer
By adopting MTOSuite, Valentino optimized the order management process in store, improving operational efficiency and preventing human error. Through our 3D configurator, the retail customer can personalize the items among a potentially infinite number of product variations and visualize the selected configuration in 3D and AR. The relative SKU is automatically generated, along with an EAN barcode, and the production facility is immediately notified of the incoming order. Finally, a recap email is sent both to the customer and to the retailer, keeping every part updated about order status.
The entire omnichannel workflow can be monitored via our OMS, up to analyzing the performance in terms of sales KPI, production KPI and turnover, filtering by store.
let's connect
Start your
digital metamorphosis 

now
FILL
THE FORM

let's connect
Start your
digital metamorphosis 

now
FILL
THE FORM