NAU!
3D Modeling & Texturing, 3D Configurator with Virtual Try On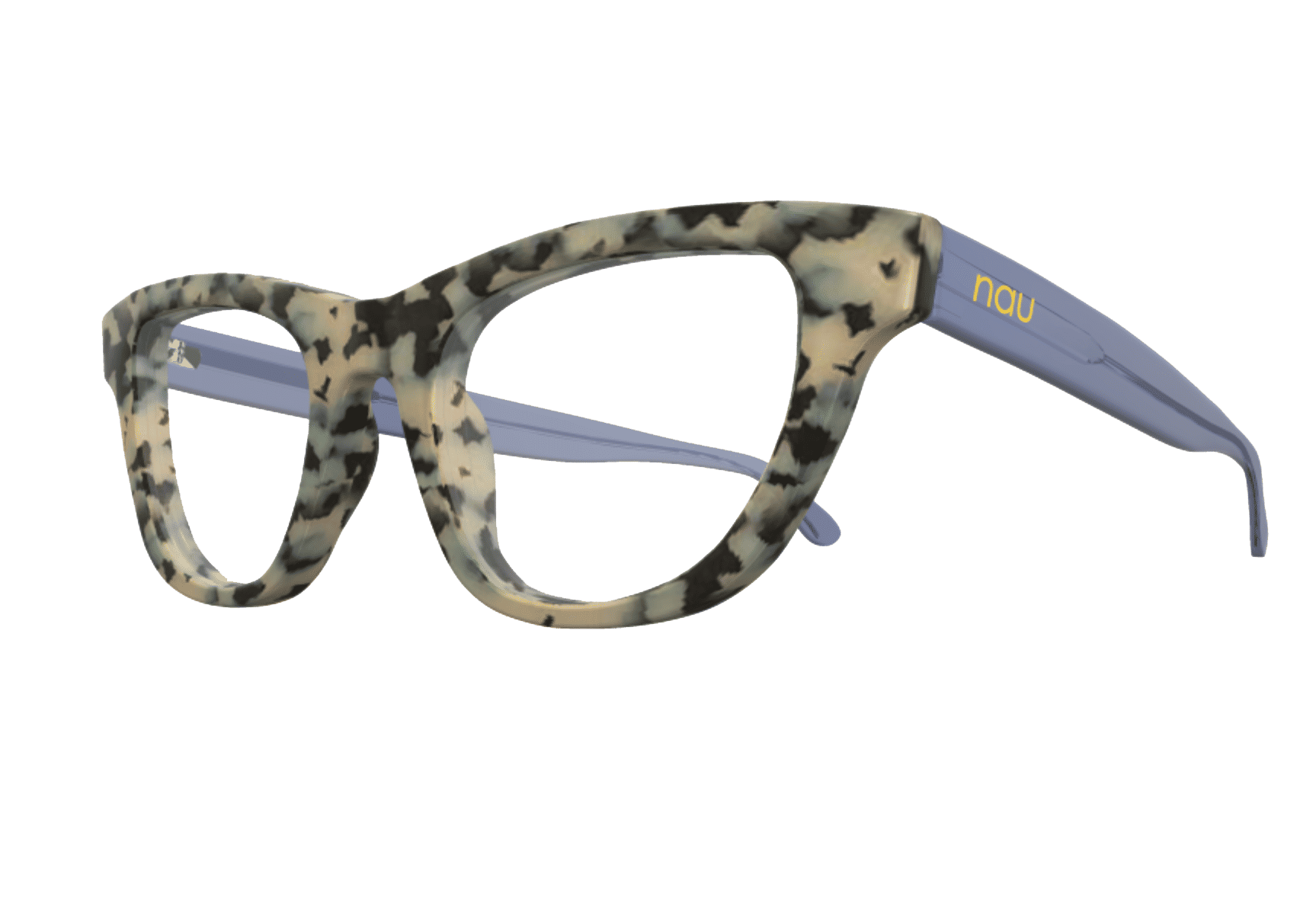 NAU! is an Italian company which takes inspiration from the ancient art of Italian eyewear, producing sunglasses and eyeglasses with a straightforward and resolute design. Every two weeks a new collection in limited edition is launched, to offer unique products, which reflect the uniqueness of the people who will wear them. Currently, there are over 100 NAU! stores, in Italy, Spain and India.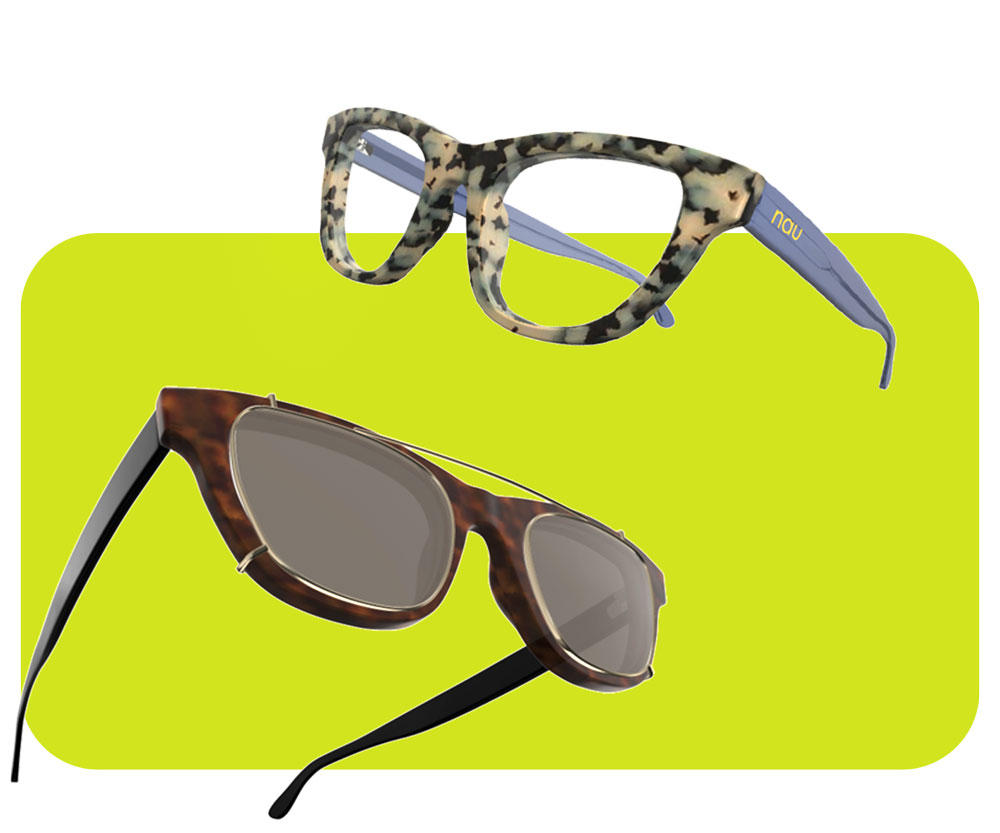 NAU! wants to make their customers feel unique and special. For this reason, the company decided to provide a personalization experience in 3D, both in the eCommerce and in the stores. Thanks to the omnichannel 3D configurator by Zakeke, based on WebGL technology, you can choose shape, size, front color, temple color, case and clip on, with the possibility to engrave the eyeglasses with your own initials. We were contacted by the eyewear company due to different needs: inserting matched clip-on lenses in the current online collection, adding new sunglasses models on the website and improving front and temple textures.
In order to comply with NAU! request, we started from modeling 10 clip-on lenses in 3D, on the basis of existing eyeglasses, in 3 different colors. Regarding the sun lenses, we realized 10 textures of sunglasses (such as mirrored, photochromic, with anti-reflection filters) in various colors. Finally, we recreated the texturing of all the materials of the current collection for fronts and temples, aiming at an ultra-realistic output.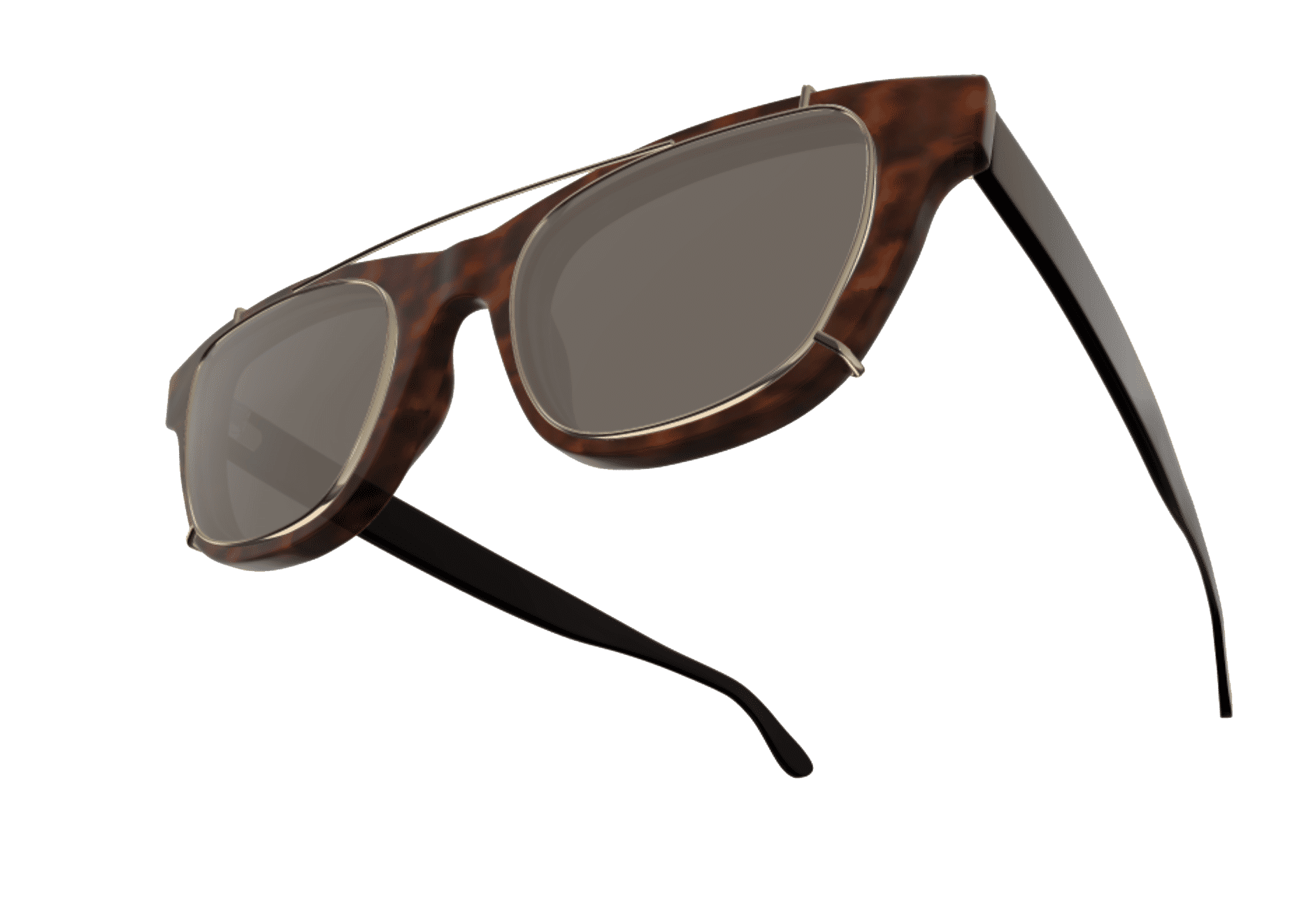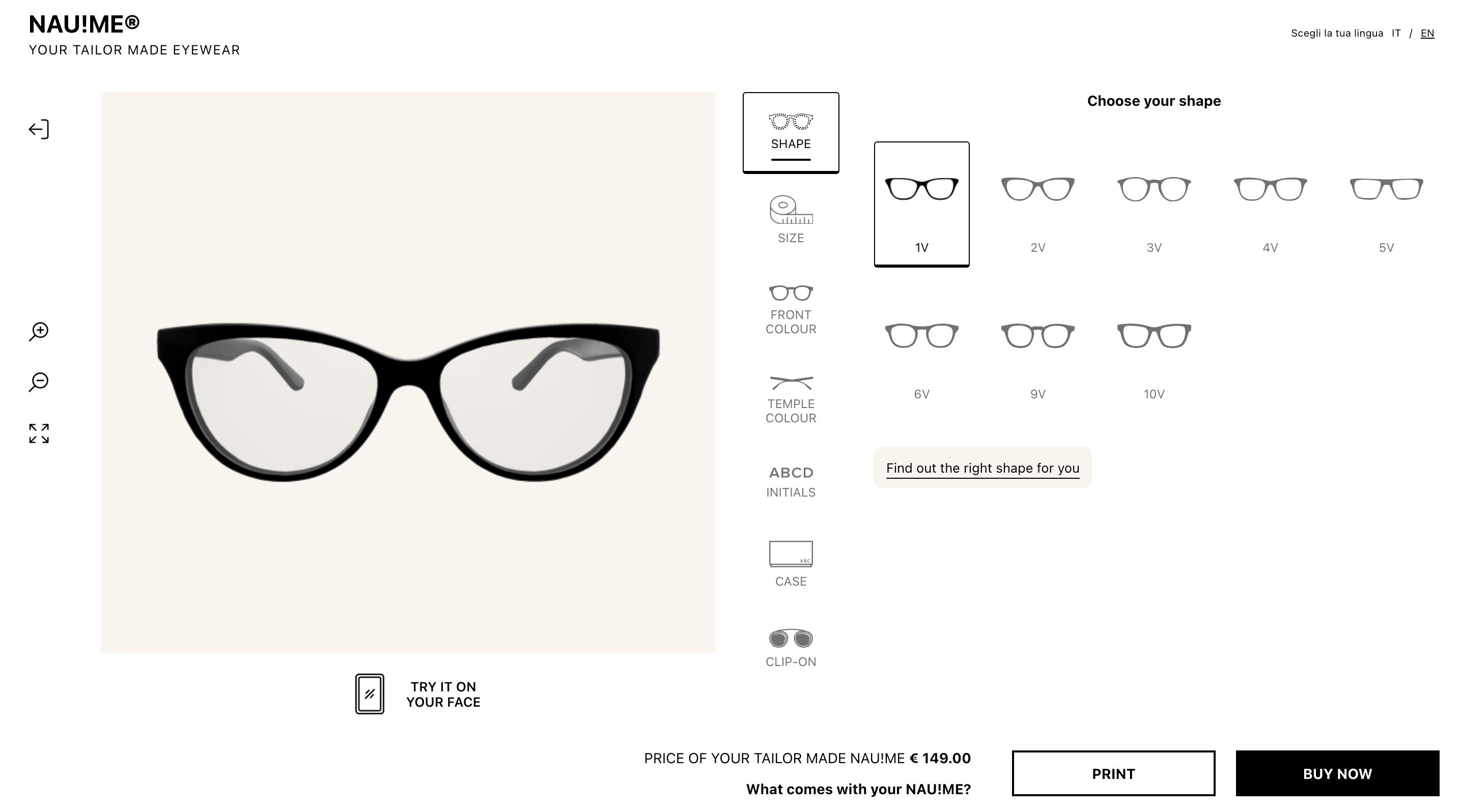 Try the experience
of customizing unique eyeglasses with MTOSuite
Benefits for the customer
Thanks to the 3D configurator and the Virtual Try On experience, the customer can have a tailor-made eyeglass and wear it, feeling involved in the creation of a unique, never ordinary accessory. In the eCommerce product page the user can find the clip-on lens as a new attribute and can select its color, by clicking on the specific icon to access the 3D Viewer.
Regarding the new sunglasses collection, there is an additional attribute in the configurator, which enables you to have an overview of all the textures. Having improved the textures of fronts and temples of the current collection, the customer can interact with an ultra-realistic 3D model in full screen and accurately evaluate the eyeglass before buying it.
The main advantages for NAU! are a reduction of the returned goods and more time spent on the product page in 3D.
let's connect
Start your
digital metamorphosis 

now
FILL
THE FORM

let's connect
Start your
digital metamorphosis 

now
FILL
THE FORM