Design Italian Shoes
Omnichannel 3D configurator
Founded in 2015, DIS – Design Italian Shoes is the brand offering the fastest made-to-order service for customized shoes, combining Italian craftsmanship with advanced digital technology, thanks to the omnichannel 3D configurator integrated into the production.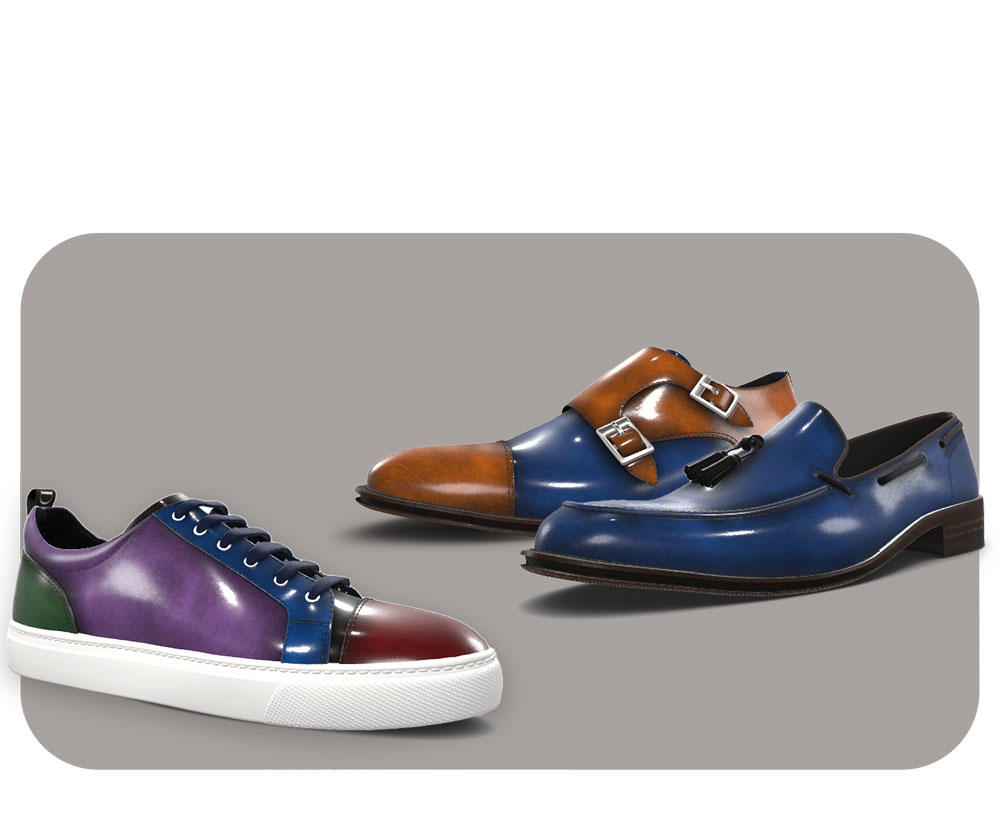 DIS wants to innovate the retail sector, offering a customer-focused purchasing experience, based on personality and personalization.
You can create your own customized shoes, choosing among over 60 million combinations, and visualize them in 3D in real time before buying, getting an ultra-realistic perception of materials and colors.
In order to meet DIS requirements for the e-commerce website, we embedded Zakeke 3D configurator, based on WebGL technology, via Shopify plug-in. The customer can select his favorite model among 22 available options and customize upper, laces and sole. Moreover, he can choose different leather types, considering their impermeability, shininess and softness level too.
For a last touch of uniqueness, the customer can also add an engraving on the side of the heel, under the sole or on the insole. For the purpose of handling all the personalization elements in the most efficient way, we developed a custom front end, with UX and UI specifically conceived for footwear.
Actually, users find not only material and color options, but also technical information. The interface allows you to browse seamlessly, either by clicking on the customizable part, or following a step-by-step configuration experience, thanks to the bar placed under the 3D shoe.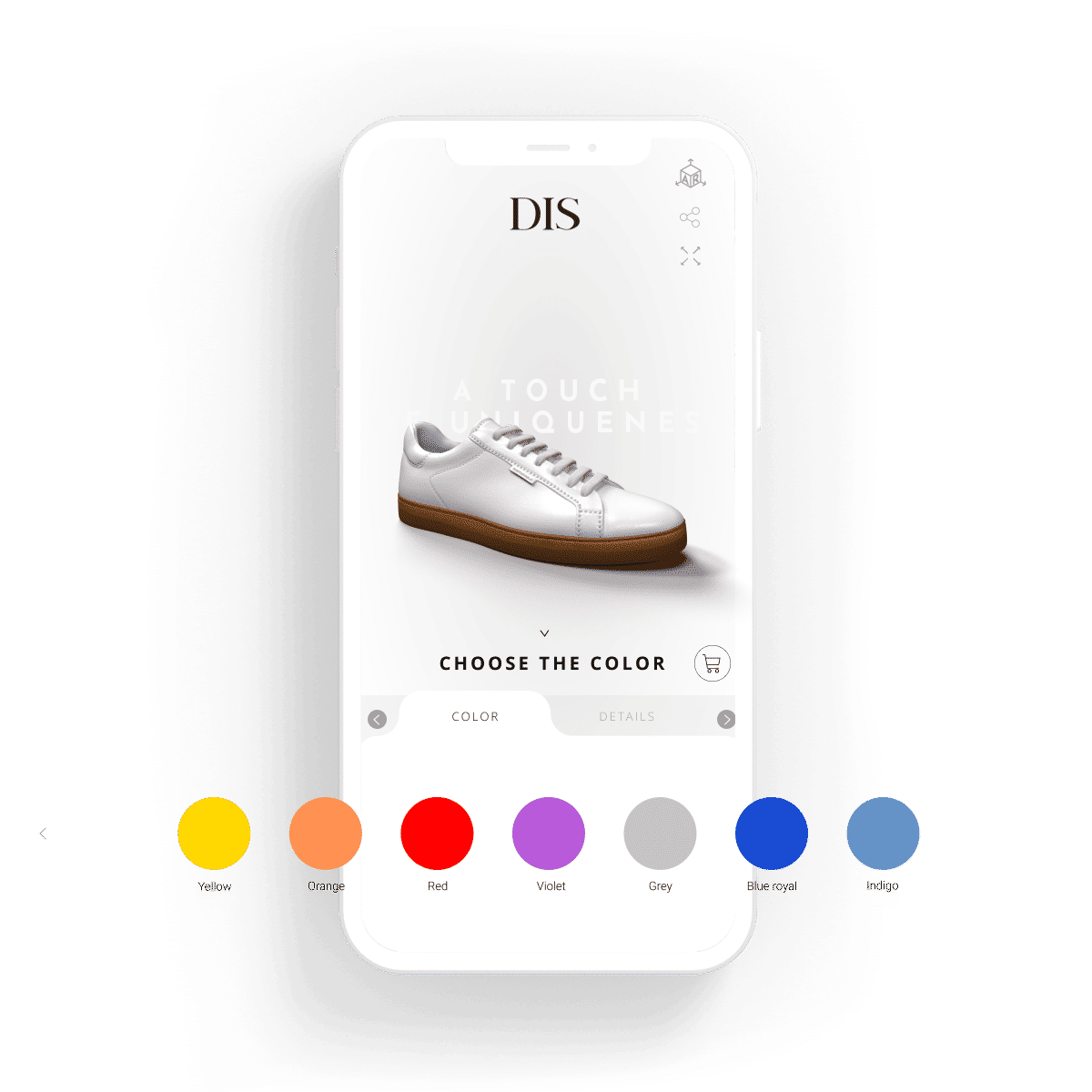 We paid particular attention to the output of the materials and to the craftsmanship which identify high quality made in Italy products, by creating customized textures and maps for each model. The result was extremely realistic, as far as colors and shades are concerned.
Regarding the physical boutiques, we developed a specific retail web app. The innovative service provides a 3D shopping experience, thanks to the exclusive touch screen configurator installed in the store. This way, customers can see materials first hand, wear any shoe model and be supported by qualified personnel in the decision making process. The software enables you to easily handle payments, invoicing and shipping of the made-to-order shoes in just 10 working days.
Try the experience
with MTOSuite
Benefits for the customer
DIS customer is fully involved in the creation of his personalized shoe online or in store and can visualize the configuration in real time in 3D, zooming in and out on every detail. Thanks to the integration of MTOSuite into the company ERP, the order is sent to the production, along with the relative bill of materials. This way, DIS eliminates dead stock and produces only what has already been sold. The benefits for the customer include also a reduction of CO2 emissions by 30%, compared to a traditional brand, no more returned goods and overproduction.
let's connect
Start your
digital metamorphosis 

now
FILL
THE FORM

let's connect
Start your
digital metamorphosis 

now
FILL
THE FORM