BOOM watches
3D Modeling & Texturing 3D watches
BOOM is the acronym for Brand Of Open Minds which represents a new concept of watch, born from the need to bring innovation to the watch industry and to create a brand for people who know what they like. BOOM Watches is built around the idea that each customer can design and adapt the product, aware of its high quality at an affordable price.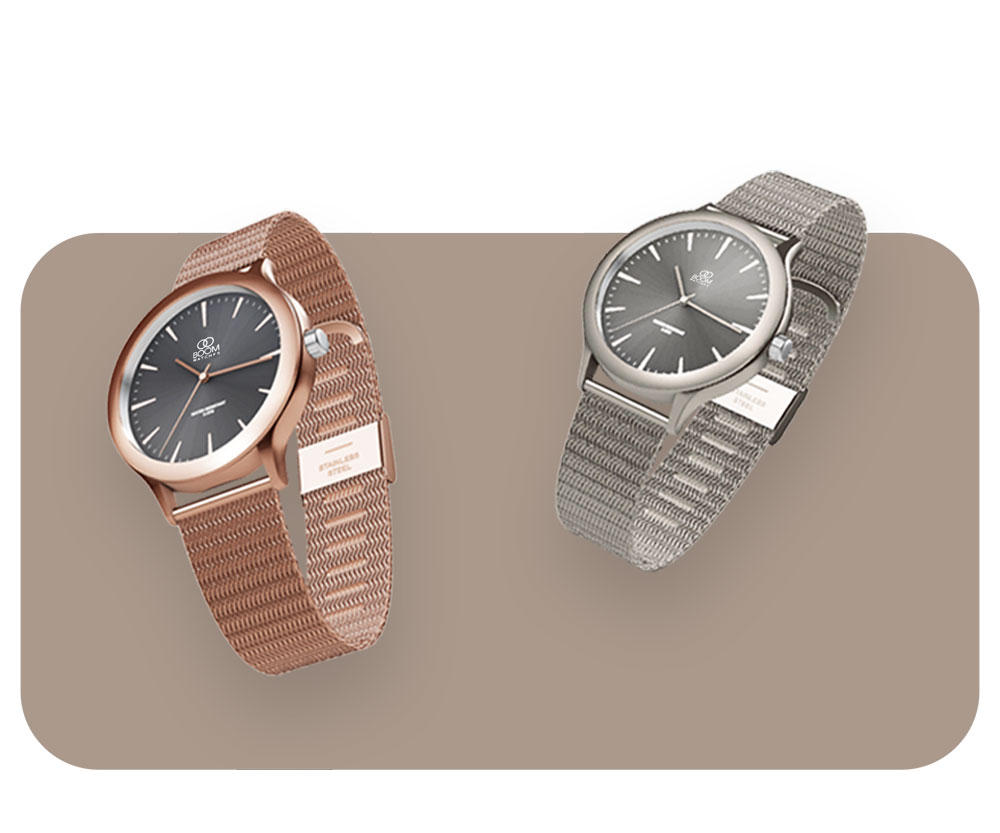 The customization experience in the watch sector is usually proposed by renowned brands in boutiques, where the customer can configure his watch, up to finalizing the purchasing. BOOM asked us to bring this service online, increasing user experience by viewing the watch in 3D, once case, dial, crown and strap have been personalized according to customer preferences. BOOM's main request was a high fidelity in the rendering of materials and geometries, to avoid potential product returns due to failure to meet client expectations.
Since eCommerce has been developed on the Shopify platform, the integration of Zakeke 3D configurator was easily carried out through the installation of the specific plug-in.
The 3D modeling took place for each single component (case, dial, crown and strap) to allow the configuration of the product in the different materials and a better geometric assembly of the watch. The texturing was carried out both on metallic materials and on different types of fabrics and leathers. Given the thousands of possible configurations, the set-up of the platform was complex, because it was necessary to optimize all the components in a single 3D scene, in order not to compromise browsing performance.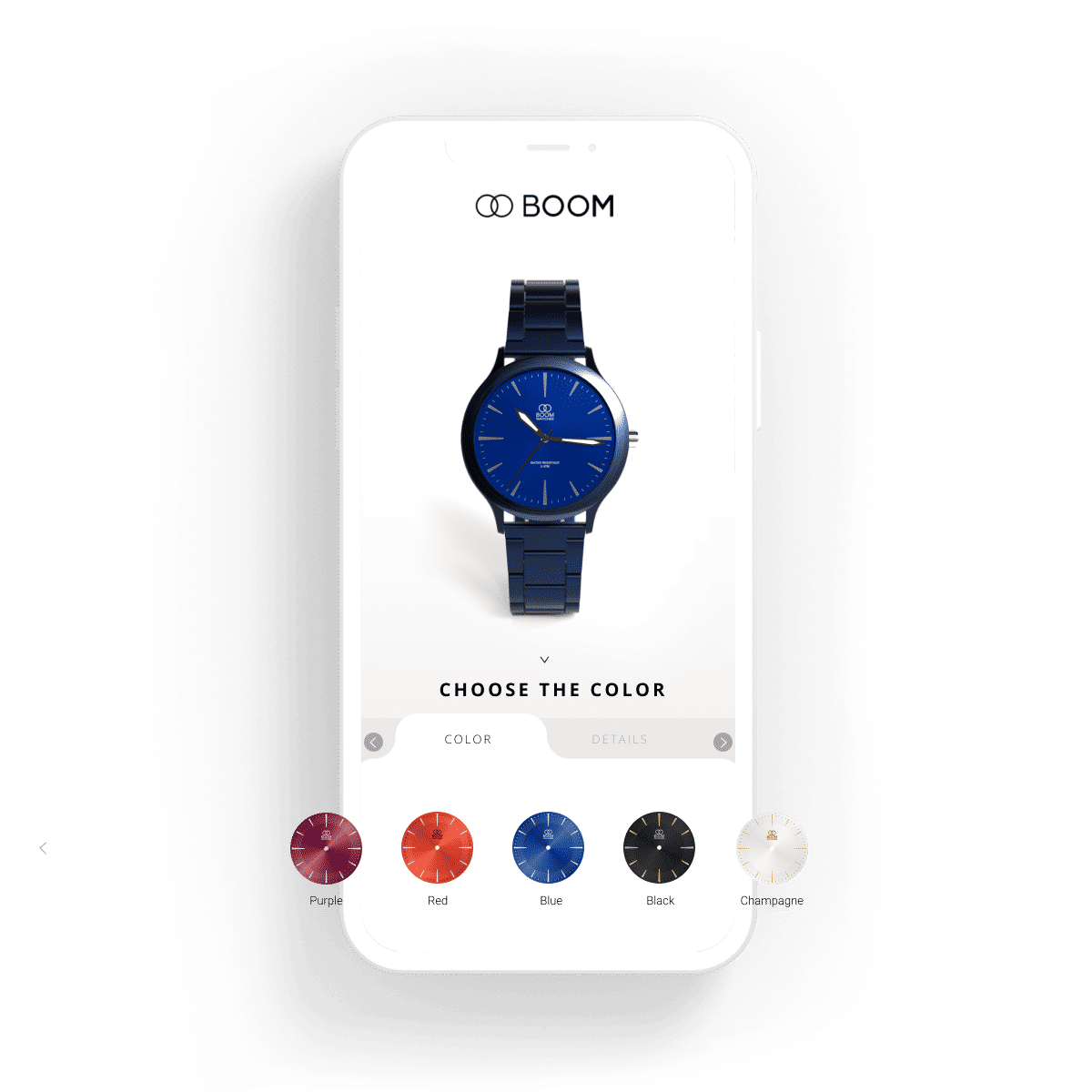 Configure
your watch with Future Fashion
Benefits for the customer
MTOSuite 3D configurator has allowed BOOM to evolve the online shopping experience, creating a competitive advantage with respect to its competitors. The extreme flexibility of the platform has allowed the brand to manage all the complexities of product customization through a variable price list according to the selected configuration. Furthermore, thanks to the perfect integration with the eCommerce platform, the brand can also manage online custom orders in a simple way.
let's connect
Start your
digital metamorphosis 

now
FILL
THE FORM

let's connect
Start your
digital metamorphosis 

now
FILL
THE FORM