Bellissimo Hats
Modeling & Texturing 3D hats
Initially, it was just a hobby for Levi and Yossi Chayo brothers, until 2017 when they founded the Bellissimo company whose desire was to create high quality hats at affordable prices. After only 4 years, Bellissimo's hats are worn by some of Hollywood's best fashion icons to the point that it's not unusual to meet high-profile personalities at the flagship store in Brooklyn, New York City.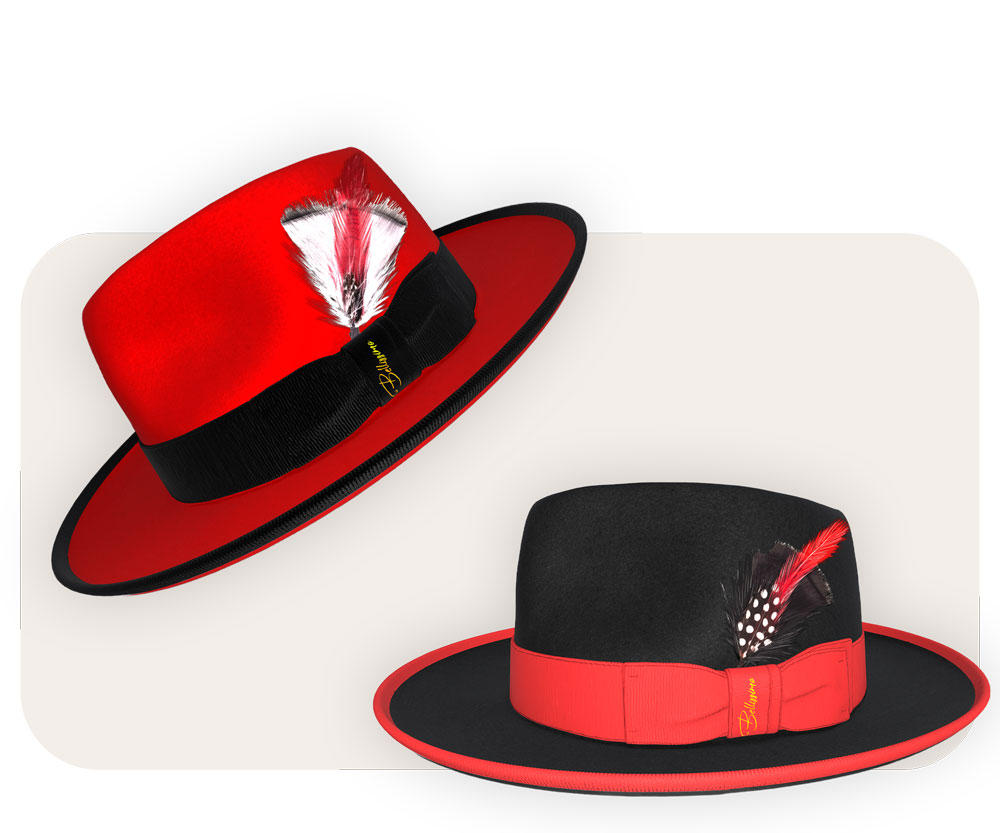 Bellissimo means achieving excellence through innovation, which is why the aim was to give their customers the opportunity to create customizable hats, making everyone feel unique. For this reason, Bellissimo decided to launch the personalization service within eCommerce, showcasing hats and configurable materials in photorealistic quality.
Since eCommerce has been developed on the Shopify platform, the integration of Zakeke 3D configurator was easily carried out through the installation of the specific plug-in. Starting from photo references of the hats, our 3D team managed to faithfully recreate the Fox hat, generating the 3D textures of 17 materials, 14 colors of ribbon, 8 feathers and 3 inner linings. The solution allows to manage different price lists according to the selected configuration and gives the opportunity to display the product in augmented reality.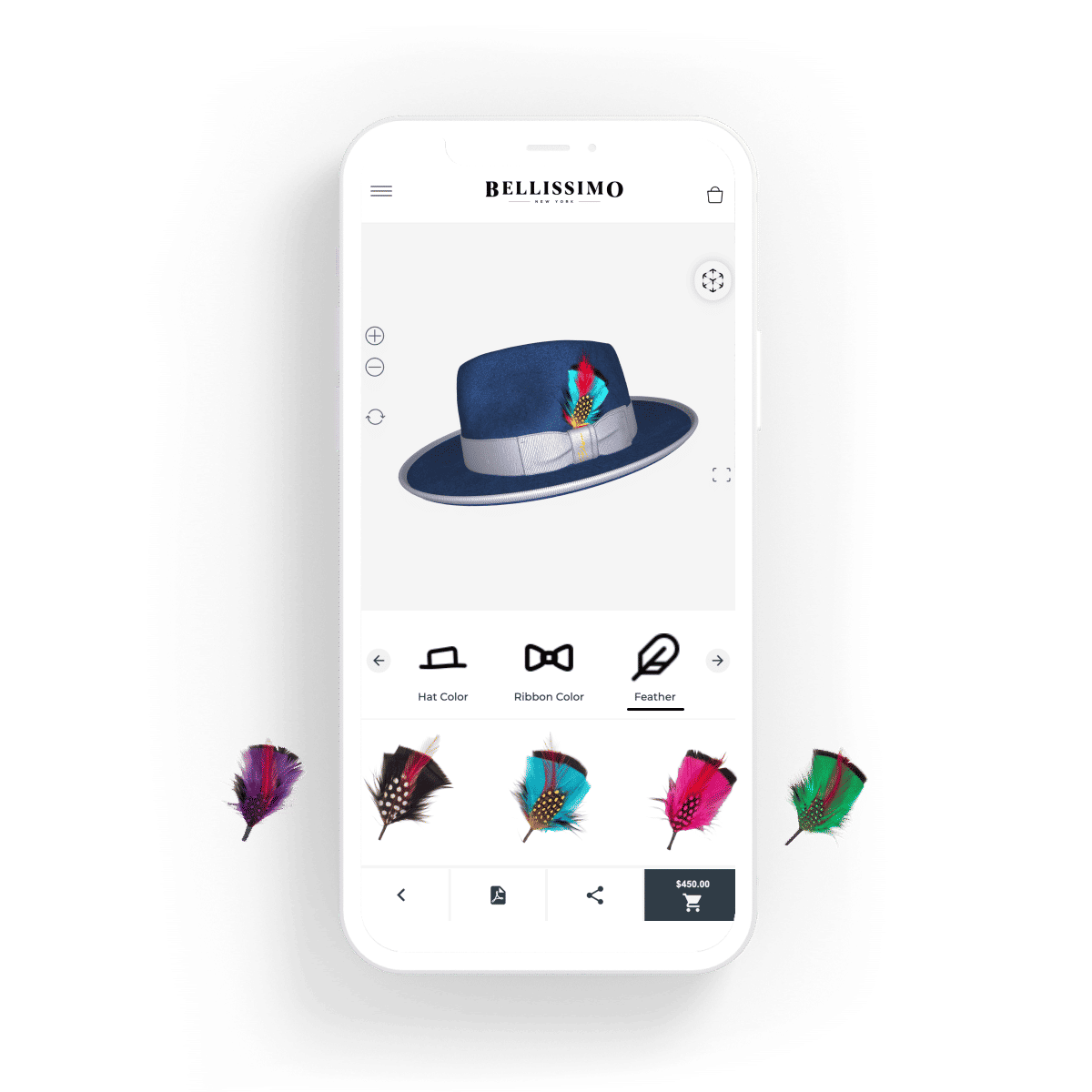 Design your hat
with 3D Configurator
Benefits for the customer
The implementation of MTOSuite 3D configurator offers an innovative online shopping experience for users. However, the most appreciated feature by Bellissimo is the technology that allows you to have a dynamic pricing, based on the selected configuration options. Furthermore, thanks to the perfect integration with the eCommerce platform, the brand can also manage online custom orders in a simple way.
let's connect
Start your
digital metamorphosis 

now
FILL
THE FORM

let's connect
Start your
digital metamorphosis 

now
FILL
THE FORM